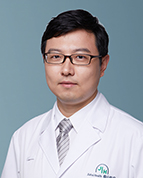 Tim XIA, MD
Department:

General Orthopedics
Osteoporosis clinic
Spine Service

General Orthopedics Clinic
General Orthopedics

Location:

Jiahui International Hospital (Shanghai)

Jiahui Health (Shanghai Jing'an)

Languages:

普通话,  English
Dr. Tim XIA is currently an orthopedic surgeon at Jiahui Health. Dr. Xia graduated from Shanghai Medical College of Fudan University. He majored in clinical medicine and received Master Degree of Clinical Medicine. After graduation he worked in the Orthopedic Department of Shanghai General Hospital for more than ten years. During this period, he gained clinical skills through dealing with common orthopedic injuries and diseases. Dr. Xia specializes in spinal surgery, and is good at the diagnosis and treatment of various cervical and lumbar diseases. He is able to carry out percutaneous transforaminal endoscopic surgery, minimally invasive lumbar fusion, cervical foraminotomy, percutaneous vertebral augumentation, and other minimally spinal surgeries, and he is also skilled in diagnostic spine puncture and therapeutic spinal injections. Dr. Xia has been to the Swedish Medical Center and Cleveland Clinic as a visiting scholarship for learning surgical techniques in advanced minimally invasive spine surgery.
He has published more than 10 articles in domestic and international academic journals and participated in translation of 3 academic books, and has 6 patents authorized. He serves as a youth member of China Association of Rehabilitation for Disabled Persons, and a committee member of minimally invasive orthopedics society of Shanghai Association of Chinese Integrative Medicine.
Dr. Xia is enthusiastic about public welfare. He often participates in community health education, as well as health support. He is also keen on sharing the public of health knowledge. His own WeChat public account has been adopted as a member of China Medical We-media Association.
License no. :110310000032896